Electrial Installation Services - E.I.C.R. Throughout the Thames Valley

Electrical Installation Condition Reporting testing and PAT testing can both be vital because business continuity can be badly affected by electrical faults putting companies unknowingly in breach of Health and Safety regulations. Regular electrical testing helps you comply, keep your workplace safe and enjoy the peace of mind to get on with the real work.

If there is an electrical accident and you have not maintained your appliances properly, the Health and Safety Executive has the power to close your business and you could face prosecution.

If you are beginning to think that regular testing may be a good idea for you, then read on.

As a Full Scope Member of NAPIT (registration number 12216), CIS carries out Electrical Installation Condition Reports, in industrial, commercial and domestic sectors, in accordance with BS 7671 (Wiring Regulations) and Guidance Notes 3 (Inspection & Testing) to ensure the highest standards of electrical safety. We also have ISO9001 2008 accreditation.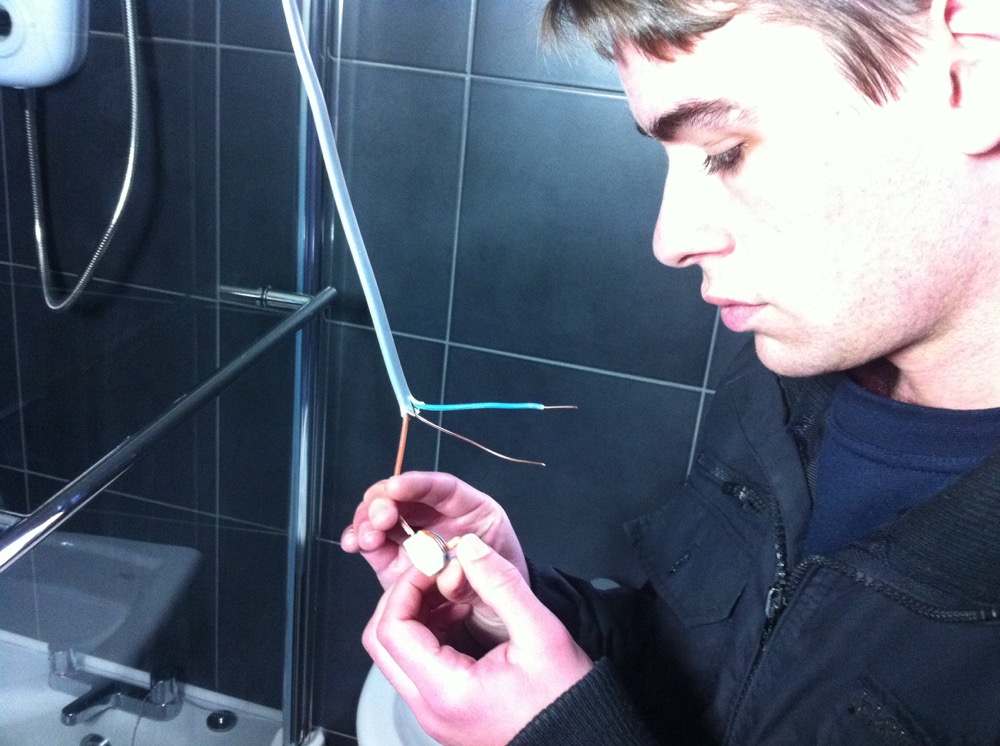 Portable Applances, Legislation, Costs etc.
The Health and Safety at Work etc. Act 1974 places a duty of care upon both employers and employees to ensure that their workplace is safe for all persons.

The Electricity at Work Regulations 1989 states that "As may be necessary to prevent danger all systems shall be maintained so as to prevent, so far is practicable, such danger."
Increasingly, in addition to the Health and Safety requirements, insurance companies are now looking to businesses to make sure their PAT testing certificates are up to date. Not having one could prejudice your ability to get insured, or could hold up any claims made against fire or damage caused by electricity.What is a portable appliance? Here are a few examples, but anything with a 13A plug qualifies:
Photocopiers
Kettles
Televisions
Computers and monitors
Desk lamps
Credit card terminals
Cash registers
Printers
The office Christmas lights
The list is endless
The simple answer is that if the device in question runs on electricity and it can be unplugged without dismantling anything, then it is a portable appliance and should be tested to ensure compliance with safety regulations.In addtion to an exhaustive test regime, we will also carry out a thorough visual examination of your appliances, and remove fuses to check that they are of the correct type and rating for the equipment to which they are fitted.
What is tested?
All the tests carried out by CIS Ltd follow Guidance Notes 3 (GN3) and test the following:
Continuity Test
Insulation Test
High Voltage (a.c.) Test
Reduced Voltage (a.c.) Test
D.C. Voltage Test
Insulation Leakage Measurement
The minor disruption caused by testing can pay for itself many times over in preventing the sort of major disruption so often caused to businesses through accident, electric shock or fire. Even if the worst should happen, having a current PAT test certificate can help satisfy your insurers that everything possible was done to prevent problems.
The process
All our testing is carried out on your site. What about disruption to your business? You are quite right to ask of course, and at CIS Ltd, we pride ourselves on doing as unobtrusive a job as possible to cause the minimum of inconvenience and disruption.
Because each item is tested individually, there is only a real need to switch off one appliance at a time, or at least the appliances plugged into one trailing socket if used. You will need to make sure that a competent person is on hand to shut down computers for testing, but other than that, you should hardly notice that we are there.
Don''t forget the tools you carry on site!
There can be few things more frustrating than turning up expecting to use the power tools and equipment you carry with you, only to be told by the site safety officer that you can''t do so because they are not labeled as tested! Simply call us on the number shown above or click in the header of any page to send us an email and make sure that you are covered.